FauxJAX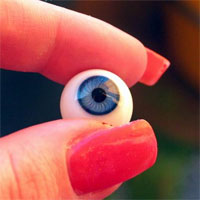 Want to get your hands on some crazy delicious Web 2.0 venture capital, but don't have mad AJAX skills? If you can copy and paste, you too can have a website that looks oh-so two thousand and six!
Simply use our framework to display content on your site, and we'll do the rest.
$dollarSignFunctionsAreSoKewl('id');
Don't worry about XML or JSON because our technology doesn't even communicate with your web server! It's that advanced!
Using our patent-pending techniques, we'll display what is known as an "animated G I F". This is a powerful cue to let the user know "hey, this is AJAX!". Within seconds your site will be deluged by users from digg and del.icio.us, guaranteed*!
For a few thousand dollars, this technology can be yours, and for a limited time we will throw in design services with extra curved borders, gradients, and reflections. An additional ten thousand buys you some craptaculous animated effects.