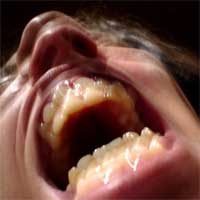 ONE OF THE THINGS THAT EXPERIENCED INTERNET USERS HATE IS WHEN SOMEONE TYPES IN ALL CAPS… IT FEELS LIKE THE PERSON IS YELLING!
I noticed on Flickr that they have implemented anti-yelling technology – so if you enter a comment in all caps it automatically changes to lower-case and even attempts to capitalize words based on sentence position.
BEFORE:
TESTING COMMENT. WOW! IT WORKS!
AFTER:
Testing comment. Wow! It works!
This is cool, although if you really want to type in all caps it won't let you. In my mind it's a good tradeoff.
Update: it would have been even better if they had provided a notification that this was being done, and perhaps a way to override it if you really wanted all caps.