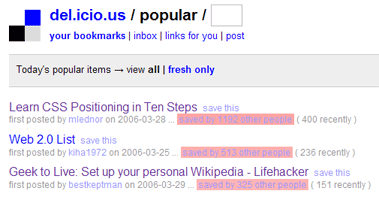 Dang – my CSS tutorial has owned the del.icio.us popular page since last night. I guess I really pegged the market on that one.
Update: also has over 1200 diggs, including this nice comment:
This tut explained in about 5 minutes what hours of browsing other documentation failed to get thru to me.